Toronto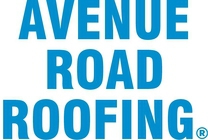 Avenue Road Roofing
416-785-5129
45 Wingold Ave.
Toronto
ON
M6B 1P8
CANADA
We had Avenue Road Roofing come out to replace our fascia. We have had them replace our roof and fix our chimney and we knew the quality of their work. The price they quoted was fair and the time frame worked for us.
The workers arrived on time and did a very good job. They did everything that was stated in the contract, cleaned up and left our property clean and looking very attractive. So we were happy.
However, two days later the same workers arrived at our door and they stated they were here to re-do the complete job. They had us confused and wondering what was happening.
Unknown to us Tony de Sario, had dropped by the day before to inspect the work that was done. He later told us he was not satisfied with the quality of the work that had been done and the material used. He instructed the workers go back and re-do the complete job, with the right material and the way he wanted it done. To the untrained eye everything looked fine to us, but Tony told us that is not the way he likes it done. So he had them re-do the job.
Avenue Road obviously is a company that cares and prides themselves on doing the best job they can do for their customers. The customer comes first, they have standards that they adhere to and will ensure those standards are met. Even if it means re doing the work.
This why we have chosen Avenue Road Roofing for our other projects and I would recommend them to anyone.
Company Response

Thank you Trevor for your recommendation. Our customers always come first and Tony is one of our best.

Avenue Road Roofing