Pest & Animal Control review in Toronto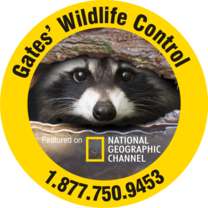 AAA Gates Wildlife Control
8777509453
We have 10 mobile offices that will arrive at your home at a time that is convenient to you. We will provide you with a no obligation free on-site written estimate. MONEY BACK GUARANTEE!
ON
CANADA
Found squirrels in attic. Squirrels ran one way, my wife ran the other way. Called Gates. Receptionist was wonderful and wanted to care for both us and the squirrels. Nick came 2 hours later, searched home with big net. Like a scientist found evidence of squirrel (droppings) and said not much damage done to home. Nick found an enterance hole in the new roof and put in a one way door and also left us a live trap for inside the house. One squirrel left via one-way door and one squirrel caught in live trap and released in back yard. House is now squirrel free with no damage to home (thankfully we found them and removed them before they could chew up/damage the house). Nick said squirrels were gone but let us keep live trap in house a couple more days to give us peace of mind (we feared an entire family was still lurking about). Nick was right: no more squirrels and he came by and picked up the trap a couple days later.
Receptionist and NIck were both wonderful and caring and you could tell they loved their jobs and enjoy helping people and widllife. There is no way I could have done this on my own, I could have never found the enterance hole that was hidden under some shingles, and I appreciated getting rid of the problem very quickly (and humanely). It was definately worth every penny we spent. The trap they supplied was way better than any live trap I have seen in the past in various stores.
Amazing customer service. Tey have my complete endorsement.
Company Response

Hello Glenn. Thank you so much for taking the time to write such a lengthy and fantastic review on us. We are so happy that your squirrel problem was solved quickly and that you are happy with our services. We really appreciate your kind words. Brad Gates, B.Sc. Owner / President - Awarded HomeStars Best Of 2015, 2016, 2017 & 2018.