Window & Gutter Cleaning review in Toronto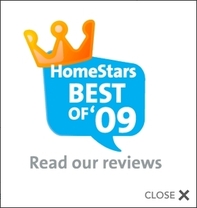 Toronto Clear View Window Cleaning, Inc.
416-751-5546
They were professional and prompt in responding. This large old house with many windows is shining thanks to their team. I would call again and highly recommend anyone looking for a job well done.
0 of 1 people found this review helpful.
Company Response

Thanks Joanne! We've done a few jobs lately with somebody by the name of Joanne, so if I have the right person in mind, yes it was a big project in view of the old windows have until all be taken apart . The job was a challenge but glad to hear it all turned out favorably.