Windows & Doors Installation & Service review in Toronto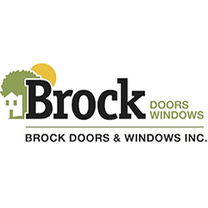 Brock Doors And Windows
1-800-449-3808
278 Orenda Road
Brampton
ON
L6T 4X6
CANADA
When we started thinking about new windows and a front door the sun was still warm and the grass was still green. It seemed like a good idea to get everything done before the snow came so we might not repeat the drafty mornings we had the last few winters in the house.
After a recommendation from a friend who had all the windows done in the house, we called the Brock Windows and the salesman came to do an initial estimate.
We got a few other quotes and got the salesman back and at this point, he sat down with us for about an hour and spent some time explaining the options and wrote up the contract. Brock was the most competitive and the windows they install (Northstar Windows) are really great now that they are installed.
No fault of Brock's but when I called to inquire about the install date, they said that the door wasn't in yet and to call back in a few weeks. When I did finally get a date we booked it for the Monday following the week the door was supposed to arrive.
The crew of 3 came in and put down groundcloths and went to work with saws and crowbars to get the old windows out. The windows came out quite quickly. But the door hadn't yet arrived so they would have to come back to finish the capping around the windows and put in the door and trim.
I found the crew did good work (including some creative work in getting the door to look good in my 80+ year old house), but was a little messy. Given that they were working in pretty cold (and sometimes snowy conditions) I cut them some slack but will now have to find a way to get some of the debris from the installation off my roof and out of my gutters.
Company Response

Thank you for your feedback!