AireOne (Aire One) Heating & Cooling
Company Profile
The Company: Aire One Heating & Air Conditioning was established by a group of professionals with over 25 years experience in the Heating & Cooling business and has since been one of the leaders in the HVAC industry. We use the most advanced equipment in the world built for the ...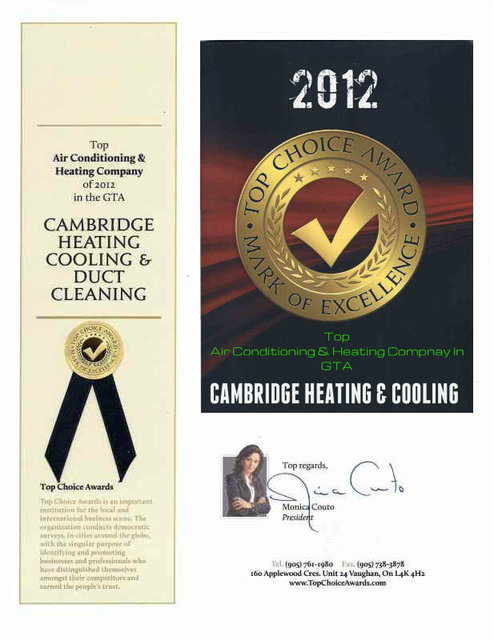 I had a new gas furnace installed recently. Everything was fine. A couple of days ago, I noticed water at the base of the...
Liz H. from Toronto
1
Mar 26, 2014
Reviews for AireOne (Aire One) Heating & Cooling
The reviews on this page are the subjective opinion of the Author and not of Home Stars Directory Inc.