Is this your company? Claim it FREE!
Claim This Listing
Expand your profile, get notified when reviews are posted, and start managing your online reputation!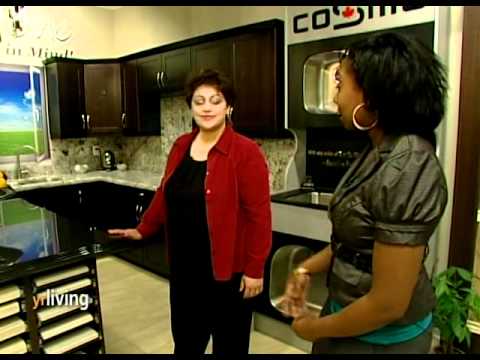 Dear Violetta, Our kitchen granite counter was installed on May 8th by your company, Marble Treasure Inc. The counter...
Lily Flacks from North York
1
May 16, 2013
Reviews for Marble & Marble
Michael in Etobicoke
8
| Aug 02, 2012
WORST COMPANY EVER!!!! Installed undermount sink with silicone ONLY, no supporting brackets. Sink collapsed within first day of use (approximately 72 hours after installation), causing thousands of dollars in water damage. Currently in the process of professionally assessing the damage, and filing a legal claim to recoup the expenses for damage. There are major fitment issues also. Where the countertop meets the wall at places, there are gaps up to 3/8th of an inch, which they filled up with silicone. At one end of the countertop, it wouldnt fit the space, so they cut out the drywall to fit the countertop in. Absolutely terrible workmanship
0 of 0 people found this review helpful.
Approximate cost of services:

$4,000.00
lil mah in North york
1
| Jun 08, 2012
We went to Marble & Marble to get our quartz countertop done for our kitchen. We chose Caesarstone for its durability. They came to our house to the (electronic) measurements, and someone else came to do the installation. We have had no major problems with the counter over the last 2 years, with the exception of a bit of dulling at the edge from the undermount sink.
0 of 0 people found this review helpful.
Approximate cost of services:

$3,000.00
2
| Sep 19, 2011
I recently purchased my first new home and was looking to remove the builder countertops in the kitchen and replace them with granite. I did much research and checked out many stores in person, however, once you step into Marble & Marble it is a whole other experience. I was greeted by all staff who passed by me, was offered espresso & pastries and met the owner before any business was mentioned. I felt very welcomed. I then discussed with the owner my vision, and he personally took me to view their selection. As we were walking through every detail was mentioned. You could tell that this was not only a job, but his passion, and it was going to be done perfectly. Within 2 weeks of choosing my countertops I had sat down with the owner, chosen my slab, picked my edging, viewed my slab and exactly which pattern would be placed in each part of the kitchen, measurements were taken at my house, and finally installation. EVERY employee is there to help along the way should you have any questions & the owner (extremely friendly) is never too busy to speak to you. I have, and will continue to refer this company to all.
0 of 0 people found this review helpful.
Approximate cost of services:

$3,500.00
The reviews on this page are the subjective opinion of the Author and not of Home Stars Directory Inc.