Is this your company? Claim it FREE!
Claim This Listing
Expand your profile, get notified when reviews are posted, and start managing your online reputation!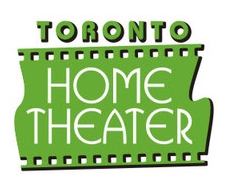 Mike Widerman at Toronto Home Theater sourced, shipped and then installed an 80" TV for our office in addition to taking...
Tracey Lamping from Toronto
1
Nov 27, 2013
Reviews for Sony Store
Sony Success! |
Doris in Toronto
1
| Jan 19, 2007
The sales staff were friendly and helpful, knowledgeable. They were very negotiable with the price. They actually through in the DVD free. Overall, we had a very plesant experience with them and would make sure to come back again for any of our electronics products!
0 of 0 people found this review helpful.
Living Room TV |
Nicholas in Toronto
1
| Jan 18, 2007
The sales staff answered all my questions thoroughly and helped me find the right product suited to for my home. I was able to negotiate a fair price. No hustlers, just a fair and balanced price. Overall I would recommend this product/company to my friends and family.
0 of 0 people found this review helpful.
The reviews on this page are the subjective opinion of the Author and not of Home Stars Directory Inc.